Famous Ship Tracker /
Tracking Map Live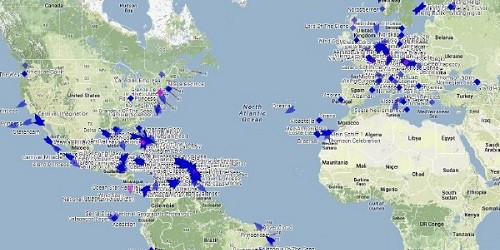 Track Famous Ships Live / Real-time Famous Ship Tracking
Track a specific famous ship live by searching for it by name below or by selecting it from the famous ship group options below. Tracking a specific famous ship will give you additional details like the ship's current location, recent track, speed, course, next port destination, estimated time of arrival (ETA) and more.
Track A Specific Famous Ship
If you know the ship you want to track, enter the famous ship name or famous ship group name in the search box below. Then select the ship from the available search results.
- OR -
Track A Famous Ship From One Of These 6 Famous Ship Groups
First select the famous ship group below. You will then be shown a list of famous ships that are available for tracking within that famous ship group.
Track Cruise Ships, Cruise Ferries, Research Ships, Military Ships and Famous Ships right here live on Cruising Earth!