Port of Dakar, Senegal
Live Ship / Marine Traffic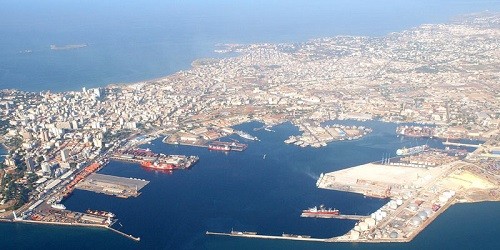 Port City Details & Statistics
Fri Dec 08, 2023
11:42 PM GMT

Clear Sky
Population:




Pop. Year:




Land Area:




Density:




Latitude:




Longitude:




Timezone:

2,396,800




2011




14.6759° N




17.4254° W




UTC +00:00
View Live Ship Traffic In The Port of Dakar, Senegal
Live ship traffic in the Port of Dakar, Senegal is now centered in the port tracker below.
View Another Port
If you know another port you want to see ship traffic in, enter the port city, state, country, or cruise region below. Then select the port from the available search results.
Track Cruise Ships, Cruise Ferries, Research Ships, Military Ships and Famous Ships right here live on Cruising Earth!
Tracker Legend:
Cargo

Tanker

Cruise / Passenger

High Speed

Military / Special

Fishing

Pleasure

Navigation Aids
Ships That Homeport In The Port of Dakar, Senegal
There are currently no ships that homeport in the Port of Dakar, Senegal.