Administrator
Staff member
The Ever Given, the massive container ship that became wedged in the Suez Canal and cut off traffic for almost a week, has been refloated. It is currently on its way to Great Bitter Lake, a large lake along Suez Canal, where it will stop out of the way of other traffic to undergo a physical inspection.
Track the Ever Given: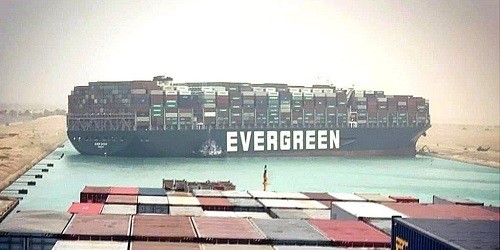 Track Ever Given current position / location on our live cruise ship tracker. View Ever Given's current location, recent track, speed, course, next port destination and more.

www.cruisingearth.com