Administrator
Staff member
The 1300+ foot long, 224,000 ton container ship Ever Given is still stuck blocking the entire Suez Canal, this has now been going on 5 days.
They are currenting dredging around the stuck bow and attempting to pull with 9 tug boats. They hope the winds today will be favorable to help dislodge the ship. There is worry this could take days longer. Hundreds of ships are already backed up on both ends of the canal, some containing many perishable goods and livestock.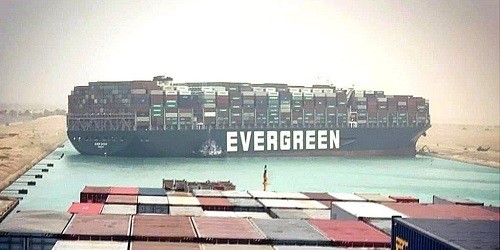 Track Ever Given current position / location on our live cruise ship tracker. View Ever Given's current location, recent track, speed, course, next port destination and more.

www.cruisingearth.com