Administrator
Staff member
As rescuers continue to rush to South Florida from all over the World to help with the 12-story Surfside Towers building collapse there was a lack of available nearby hotels and housing due to the July 4th holiday weekend. Royal Caribbean offered its help and began hosting first responders on board the
https://www.cruisingearth.com/ship-...international/explorer-of-the-seas/']Explorer
of the Seas cruise ship now docked in the
https://www.cruisingearth.com/port-tracker/united-states/miami-florida/']Port
of Miami. The port is conveniently located just 8 miles south of the disaster site.
"This tragedy in our own backyard is heart-wrenching," said Richard Fain, Royal Caribbean Group's chairman and CEO. "Our thoughts are with the families and our whole community, and our thanks go out to the hardworking search and rescue teams. Providing them shelter is a small way to show our support."
Royal Caribbean will be providing individual staterooms, hot meals, laundry service, and Wi-Fi free to all first responders. The ship will likely continue to house rescuers for the next month.
Hundreds of workers, including teams from as far off as Israel and Germany, have been sifting through the rubble in Surfside since the building collapsed early in the morning on June 24, 2021.
"More than 440 USAR members from New Jersey, Ohio, Virginia, and Indiana are on the ground in Surfside to help supplement the search and rescue efforts. The ship is already paying dividends, and will accommodate hundreds of newly arrived urban search and rescue workers." Florida Gov. Ron DeSantis said.
Plans for demolition of the remaining portion of the building complex that still stands were accelerated as
https://www.cruisingearth.com/weather/hurricane-tracker/']Tropical
Storm Elsa loomed.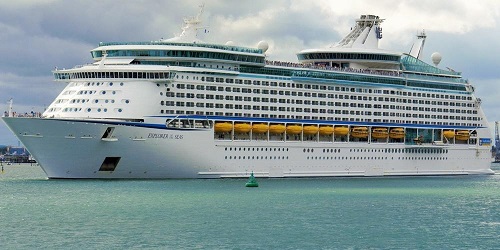 Track Explorer of the Seas current location on our live cruise ship tracker. View the itinerary, recent track, speed, course, next port destination, arrival time and more.

www.cruisingearth.com
Live Hurricane and Tropical Storm Tracker. Includes tracking map, live radar, forecast cones and tracks, wind speed / pressure charts, projected impacts to land and more.

www.cruisingearth.com