Administrator
Staff member
Ten people on board Princess Cruises' Diamond Princess docked in Japan have tested positive for novel coronavirus, according to Japanese media reports.
A passenger on the Diamond Princess, operated by Carnival Corp.'s Princess Cruises, tested positive for the virus after leaving the ship in Hong Kong on Jan. 25. That prompted officials in Japan, where the ship had later arrived, to delay the Diamond Princess. A team of quarantine officials and medical staff boarded the ship and began medical checks of everyone on board, the Associated Press reported, citing an unnamed health ministry official.
Japan's health ministry said Tuesday it had confirmed that 10 other passengers were infected. The ministry said there were about 3,700 passengers and crew on board the ship. Princess Cruises said it has now placed all 3,700 passengers and crew under mandatory quarantine for two weeks. This will require all passengers and much of the crew to remain in their cabins at all times. Meals will be prepared and delivered to rooms by essential crew only using preventative measures to limit any possibility of additional spreading of the disease onboard.
Princess Cruises confirmed that one of the passengers who tested positive for the coronavirus on board the Diamond Princess is from the United States. The other nine included two Australian guests, three Japanese guests, three guests from Hong Kong and one Filipino crewmember.
Princess Cruises said it will cancel its next two cruises leaving from Yokohama, which were scheduled to depart on Feb. 4 and Feb. 12.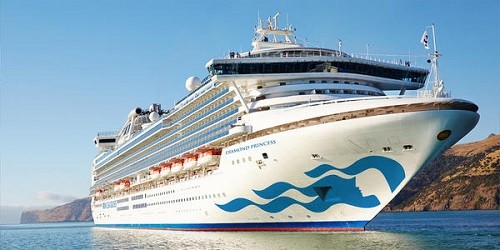 Track Diamond Princess current location on our live cruise ship tracker. View the itinerary, recent track, speed, course, next port destination, arrival time and more.

www.cruisingearth.com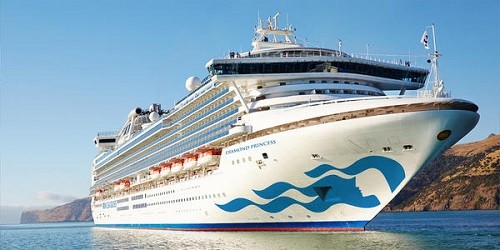 Diamond Princess Bridge (Forward) Webcam / Camera. Live bridge (forward) camera view from aboard Diamond Princess. View live cruise ship webcams from Princess Cruises and other cruise lines.

www.cruisingearth.com