Administrator
Staff member
In the last 24 hours the confirmed cases of coronavirus onboard Princess Cruises' Diamond Princess has risen from 10 to 20. At this time all confirmed cases have been removed from the ship for treatment on mainland Japan. The remaining 3700 passengers and crew remain onboard floating outside the harbor of Yokohama, Japan waiting out the quarantine period.
At the same time Dream Cruises' Genting Dream ship was quarantined in Hong Kong with 3,600 passengers and crew onboard. This came about as eight passengers on an earlier voyage aboard this ship have come down with the coronavirus. Hong Kong officials said more than 5,000 passengers on three voyages beginning Jan. 19 may have been exposed to the virus on the Genting Dream alone.
On Tuesday, Royal Caribbean Cruises said boarding will be denied to any individual who has traveled from, to or through mainland China or Hong Kong in the past 15 days. Carnival Cruise Line and Norwegian Cruise Line also are also blocking passengers who have been in mainland China. Carnival's ban applies to travelers who have been in China in the past 15 days. Norwegian's policy applies to people who have been in the country in the past 30 days.
In addition, all three cruise lines are taking other steps to prevent the spread of the deadly coronavirus on their ships worldwide.
Royal Caribbean Cruises has canceled eight cruises out of China through early March.
Norwegian Cruise Line said it has implemented additional cleaning and disinfection protocols on all ships.
Carnival is implementing "enhanced screening, prevention and control measures for our ships, guests and crew". Carnival Cruise Line is also adopting the same restrictions on passengers that Princess Cruises implemented.
Princess Cruises has currently adopted these measures:
Guests who have traveled from or through China, Hong Kong, or Macau within the 14-days prior to sailing, will not be permitted to board the ship.
Pre-boarding medical evaluations, including temperature checks, for persons with fever or respiratory symptoms.
Standard pre-boarding health reporting for all guests advising them of their obligation to report any illness symptoms.
Medical screening for coronavirus on all guests who visit our onboard Medical Center with symptoms of respiratory illness.
Reporting to local and national health authorities of all cases of fever and respiratory illness, and any patients with suspected coronavirus infection.
Crew members from China will be delayed from joining any ship until further notice.
Environmental disinfection onboard will be performed in addition to our regular stringent cleaning and sanitation protocols.
We expect other cruise lines to follow suite with additional safety precautions and measures of their own.
If you are currently onboard a cruise ship or will be cruising in the near future you can take these steps to help reduce your risk of infection/illness:
Wash your hands often with soap and water for 20 seconds
Where soap and water are not available, use an alcohol-based hand sanitizer
Avoid close contact with people suffering from respiratory illness
Cover your nose and mouth when you cough or sneeze
Avoid touching your eyes, nose and mouth with unwashed hands
Get vaccinated against seasonal influenza.
Updated information on the illness and travel advice, can be found at the
https://www.cdc.gov/coronavirus/2019-ncov/']CDC
website.
Diamond Princess Links
: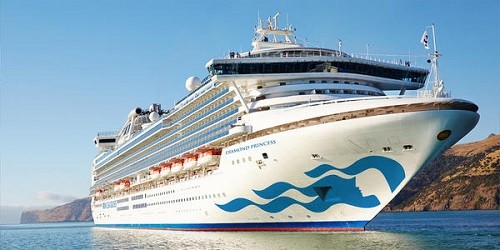 Track Diamond Princess current location on our live cruise ship tracker. View the itinerary, recent track, speed, course, next port destination, arrival time and more.

www.cruisingearth.com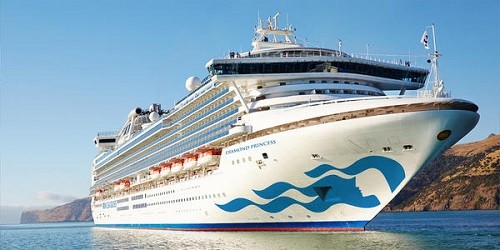 Diamond Princess Bridge (Forward) Webcam / Camera. Live bridge (forward) camera view from aboard Diamond Princess. View live cruise ship webcams from Princess Cruises and other cruise lines.

www.cruisingearth.com
Genting Dream Link
: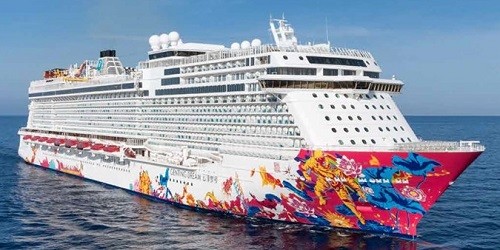 Track Genting Dream current location on our live cruise ship tracker. View the itinerary, recent track, speed, course, next port destination, arrival time and more.

www.cruisingearth.com