Administrator
Staff member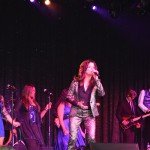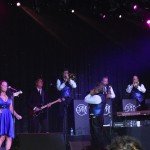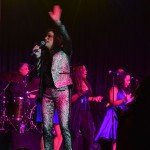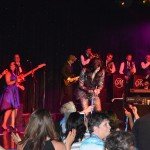 The new Carnival LIVE concert series continues to "wow" audiences with incredible shipboard performances by popular artists in an intimate and unforgettable setting. Most recently, country music superstar Martina McBride performed two sold-out shows last week aboard Carnival Ecstasy and Carnival Paradise while the ships were docked in Cozumel, Mexico.
Backed by a full band, including a horn section and talented backup singers, McBride showcased tunes from her 12[SUP]th[/SUP] studio album, Everlasting, which features her unique interpretation of contemporary hit songs. She also performed a diverse set list featuring songs from her top-selling albums, which had audiences singing and dancing along.
Carnival LIVE offers guests sailing on select Carnival Cruise Lines ships the opportunity to enjoy an exclusive onboard performance by an array of musical artists while ships are docked at a port of call. Carnival has booked 49 performance dates for the 2014 concert series with the following artists:
38 Special
Chicago
Daughtry
Foreigner
Gavin DeGraw
Jennifer Hudson
Jewel
Kansas
Lady Antebellum
LeAnn Rimes
Martina McBride
Olivia Newton-John
REO Speedwagon
STYX
Trace Adkins
Performances are scheduled on board eight Carnival ships that call in the following ports: Cozumel; Nassau, The Bahamas; and Catalina Island, Calif. Artists join the ship while in port, perform in the main show lounge that evening, and debark following their show.
Tickets are $20-40 each and a limited number of VIP tickets are also available for each show for $100-$150 each. The VIP experience includes an artist meet and greet, complimentary photo with the band, seating in the first three rows and a commemorative laminated concert pass.
Tickets can be purchased through Carnival's online shore excursion system prior to sailing or on board participating ships at the shore excursion desk based on availability.