Hanseatic Nature Bridge (Panoramic)

Live Streaming Camera
Hanseatic Nature Bridge (Panoramic) Live Streaming Camera
All images courtesy of and copyright their respective owners.
There are no additional cameras onboard Hanseatic Nature.
View Hanseatic Nature's Current Location & Recent Track - Live!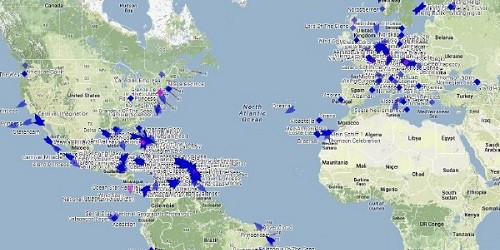 Hanseatic Nature Cruise Ship Tracker
The button above will take you to track Hanseatic Nature live on our ship tracker.
Track Cruise Ships, Cruise Ferries, Research Ships, Military Ships and Famous Ships right here live on Cruising Earth!
View Live Cameras Full Screen


Some live camera streams allow for viewing in full screen. If it is available a button will be available on the the live stream to expand it to full screen. Hitting the ESC button will return you to normal view.
Mobile Device (Small Screen) Limitations



Be aware some live camera images and streams are not fully compatible with small mobile screen devices. To get the best view and experience from this camera use a larger screen when available.
Cruise Ship Camera Images May Not Always Be Available
Current image availability and updates are subject to satellite signal connectivity with the ship which can be affected by weather, position, and onboard equipment issues.
If the image being displayed is old or incomplete it is most likely due to an issue with the camera itself which is out of our control. Please try viewing the camera again later. As soon as the issue has been resolved and a current image is once again available it will automatically be displayed above.
If there is a completely black image being displayed above for an extended period of time, and the ship is not sailing in an area where it is night time, you can report it by using the button below and we will look into as soon as possible.
(Reporting Currently Disabled)
***You Must Be Logged In To Make A Report***