Carnival Cruise Lines - Secret Decks
The "Secret Decks" would be more accurately described as public observation balconies that not everyone knows about.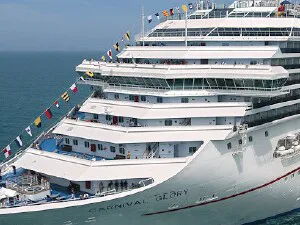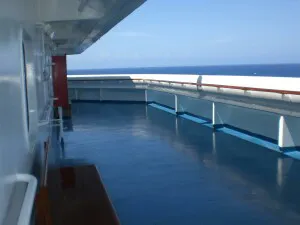 Which Carnival Ships Have "Secret Decks"?
Carnival Breeze
Carnival Conquest
Carnival Dream
Carnical Ecstasy
Carnical Elation
Carnival Freedom
Carnival Glory
Carnival Horizon
Carnival Liberty
Carnival Magic
Carnival Panorama
Carnival Paradise
Carnival Radiance
Carnival Sensation
Carnival Splendor
Carnival Sunrise
Carnival Sunshine
Carnival Valor
Carnival Vista
Note: There are currently 6 Carnival ships without any "Secret Decks". They are the four Spirit Class ships: Carnival Legend, Carnival Miracle, Carnival Pride & Carnival Spirit along with the three new Excellence Class ships: Mardi Gras (2021), Carnival Celebration (coming in 2022), and Carnival Jubilee (coming in 2023).
View the Locations & Access Routes for all Carnival "Secret Decks" below.
The "Secret Decks" Are Free For All Cruisers To Use
So that we do not confuse people looking for information about these areas we will continue to refer to them as "Secret Decks". Let it be known though, there is not much "secret" about the "Secret Decks" these days. Although, if you didn't know they existed or how to access them, they would still be very "secret" to you. As widely known about as these areas are today, they are still relatively private in comparison to other areas of the ship and offer a great place to get away from the crowd and experience some great views.
The "Secret Decks" are located at the very front of the ship and will be found on varying decks depending on the ship. These areas are typically accessed through a door located on either side of the ship all the way forward. In most cases you will not find a sign on the access doors explaining where they lead. There will typically be two doors to go through in order to access these areas. Always close the first door before opening the second (there may be a sign informing you of this). You ask why? The ocean breeze combined with the ship movement will funnel wind through the doorway at a high rate of speed. Ever stick your head out of the car window while riding down the road at 50mph ...same affect and the same reason why you shouldn't open your cabin hallway door and balcony door at the same time.
The access doors to the "Secret Decks" may be locked at night and at times of high winds. If the doors are locked just try again at another time. It can be very windy & cool on these decks while the ship is cruising, for this reason some of the best times to experience the "Secret Decks" are while docked.
Carnival "Secret Deck" Locations & Access
Select an option from the selection box below to view that specific "Secret Deck" location and access routes.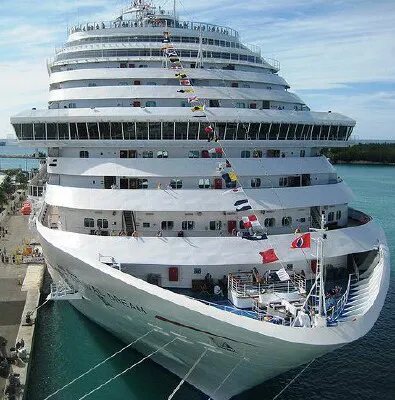 Secret Deck Notes:
Spirit Class

: The Spirit Class Ships - Carnival Legend, Carnival Miracle, Carnival Pride and Carnival Spirit do not have any "Secret Decks". The only forward facing balcony area on these ships is on the Lido Deck (above the bridge).

Crew R&R area

: The open area at the very bow of the ship is a Crew R&R area. Guests will NOT have access to this area. This is one of the areas where the crew can relax, away from the guests, when off duty. Typically there will be a hot tub or two on this deck.

Interior Category 4J Cabins

: The cabins colored in maroon adjacent to the "Secret Decks" on the selection options above are "Interior Category 4J Cabins". They are listed as "Interior with Picture Window (Walkway View)" cabins. These rooms are typically priced quite a bit higher than your standard interior cabins. Their proximity to the "Secret Decks" can make them a decent deal at times for someone looking for this amenity close by.

Conquest Class Ships - Secret Deck 5

: On all Carnival Conquest Class ships (Carnival Conquest, Carnival Freedom, Carnival Glory, Carnival Liberty and Carnival Valor) the secret deck on Deck 5 is "Crew Only".
(Images referencing each Secret Deck Note can be seen in the Secret Deck Selections above.)
Page last updated:
Fri Mar 17, 2023